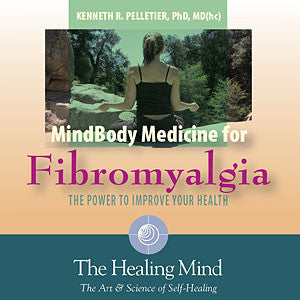 Mind/Body Medicine for Fibromyalgia
Regular price $ 15.95 Sale
Warning: Due to iTunes® licensing limitations, iPhone® and iPad® users must download audio files to a desktop computer and then sync with their mobile device. For detailed instructions on how to upload non-iTunes audio files to iPhones®, iPads® and Apple® devices click here.
Fibromyalgia is a common, poorly understood, and often disabling source of chronic pain. Over 80% of fibromyalgia sufferers are women in the prime of life. While the cause is not known, medical research shows that mind/body practices reduce the pain, anxiety, and fatigue caused by fibromyalgia and improve the quality of sleep. Fibromyalgia patients who learn and practice mind/body relaxation skills feel and function better than those who do not.
On this Audio download, mind/body expert Dr. Kenneth R. Pelletier will explain how stress affects fibromyalgia and will teach you to use breathing, relaxation, self-suggestion and visualization to reduce pain and stress and promote better health.
These approaches are complementary to any other approach you may take to healing - whether natural or pharmaceutical. Dr. Pelletier's Mind/Body medicine program is designed to help you become a more active agent in your own healing, so you can help yourself to better health.
What Customers Are Saying
Related Products To Help You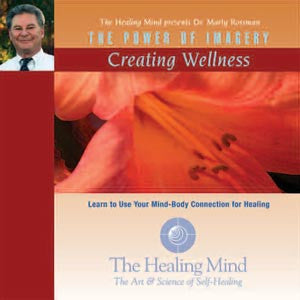 Creating Wellness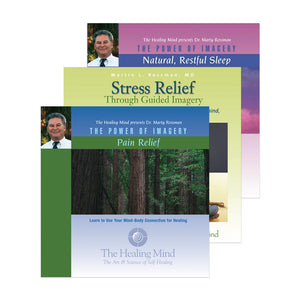 Healing Mind Pain Relief Kit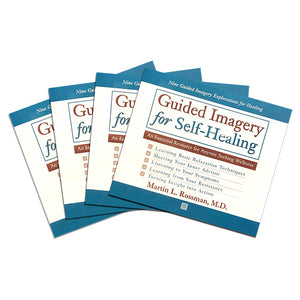 Guided Imagery for Self-Healing Audio Set