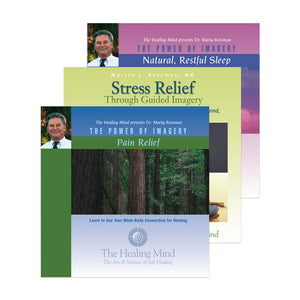 Healing Mind Pain Relief Kit
Regular price $ 45.00 Sale
Warning: Due to iTunes® licensing limitations, iPhone® and iPad® users must download audio files to a desktop computer and then sync with their mobile device. For detailed instructions on how to upload non-iTunes audio files to iPhones®, iPads® and Apple® devices click here.
As featured on Dr. Rossman's recent show "The Healing Mind" on KQED, the "Healing Mind Pain Relief Kit" combines 3 of his most popular guided imagery sessions into one collection designed to focus on a comprehensive solution for pain relief. This kit includes guided imagery audio sessions for "Pain Relief", "Natural Restful Sleep", and "Stress Relief". Normally priced at $45.00, KQED donors can enter their coupon code during checkout for a free download!

When you purchase this product we will include a PDF in your download email with some tips for use and useful links for learning more about relieving pain by changing your brain!
What Customers Are Saying
Related Products To Help You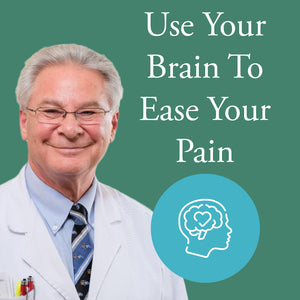 Use Your Brain to Ease Your Pain
Pain Relief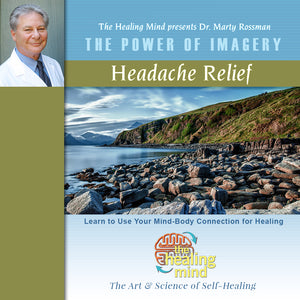 Headache Relief