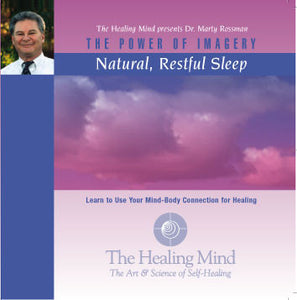 Natural, Restful Sleep
Regular price $ 15.95 Sale
Warning: Due to iTunes® licensing limitations, iPhone® and iPad® users must download audio files to a desktop computer and then sync with their mobile device. For detailed instructions on how to upload non-iTunes audio files to iPhones®, iPads® and Apple® devices click here.
Insomnia, or difficulty getting to sleep and staying asleep, is a problem for nearly 30% of adults in the modern world. This common problem is most often caused by poor sleep habits and tension developed in response to high stress, overwork, and excessive worry. Many years of research have shown that relaxation and guided imagery, especially when paired with good sleep hygiene habits, are the most effective long-term solution to the problem.

This audio was studied in a clinical trial and significantly helped participants improve their overall quality of sleep, helped them fall asleep faster, stay asleep longer, and reduced the amount of sleeping aids used. Natural, Restful Sleep teaches you good sleep habits, then guides you through three guided imagery processes that will help you relax into sleep and resolve any impediments to sleeping well.

Use this download daily from your computer, laptop, tablet, or smartphone. Anytime, anywhere. Your faithful digital assistant for natural, restful sleep.
The appearance of the CD you receive may be different than what's pictured, but the content is exactly the same. In the interest of producing less plastic packaging, your CD may come in a plain paper sleeve.
Thanks very much,
Dr. Rossman for The Healing Mind
What Customers Are Saying
Related Products To Help You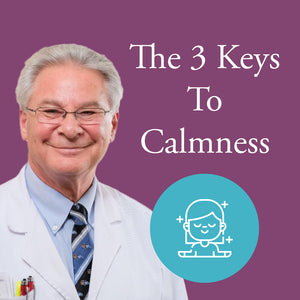 The 3 Keys to Calmness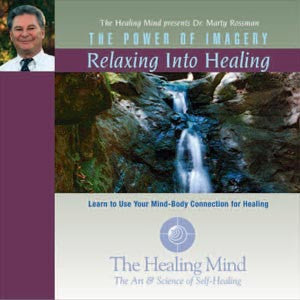 Relaxing Into Healing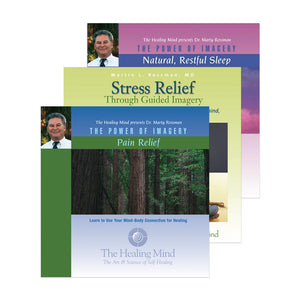 Healing Mind Pain Relief Kit